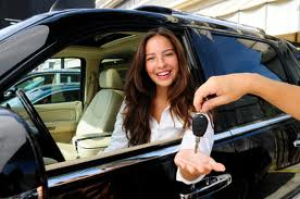 Affordable Car Insurance in Wadena, MN.
Navigating through the world of car insurance can be a daunting task, but not when you're in Wadena, MN.! With Strong Insurance of Wadena, you're not just another policyholder; you're a valued member of our community. So, buckle up as we delve into the ins and outs of car insurance, exploring the typical claims covered and how you can get started with us. Need assistance? Dial 218-430-0400 anytime. or click here -

Why Car Insurance?
Car insurance is not merely a legal necessity; it's your financial shield against unforeseen incidents on the road. It covers the costs associated with damages, injuries, and liabilities that can arise from road accidents, sparing you from significant out-of-pocket expenses.
Typical Claims Covered
With Strong Insurance of Wadena, a variety of claims are covered to offer you peace of mind on the roads of Wadena, MN.. Let's explore some of the typical claims:

Collision Coverage
Protects against damages to your car in the event of a collision with another vehicle or object.

Comprehensive Coverage
Covers non-collision related damages such as those from natural disasters, theft, or vandalism.

Personal Injury Protection
Helps with medical costs, loss of income, and funeral expenses regardless of who's at fault.
Importance of Adequate Coverage
Opting for the right coverage is crucial. While it's tempting to choose lower premiums, inadequate coverage can lead to substantial financial strain in the event of an accident. Strong Insurance of Wadena assists you in striking the right balance, ensuring that you're well-protected without breaking the bank. To discuss your needs, don't hesitate to call 218-430-0400.
Getting Started with Strong Insurance of Wadena
Embarking on your car insurance journey with Strong Insurance of Wadena is as smooth as the roads of Wadena, MN.. Our approach is customer-centric, keeping you informed and empowered at every step. So, whether you're a first-time buyer or looking to switch, we've got your back!

Customer-Centric Approach
We prioritize your needs and preferences, ensuring a seamless and personalized experience.

Robust Coverage
Our diverse range of plans offers robust coverage, catering to varying needs and budgets.

24/7 Support
Our dedicated team is available around the clock, addressing your queries and concerns promptly.
Closing Thoughts
Car insurance with Strong Insurance of Wadena in Wadena, MN. is more than a safety net; it's your partner on the road, guarding you against financial setbacks. As you explore the bustling streets of Wadena, MN., rest assured knowing you're in safe hands. Looking for tailored advice or have specific queries? Reach out at 218-430-0400. We're here to guide you every mile of the way!
Ready to hit the road with confidence? Fill out our online quote request form and let's steer your journey to secure and hassle-free car insurance!